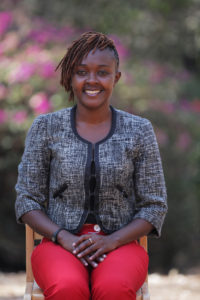 Jaqueline Juma – Kindergarten
Jacqueline has been a Waldorf teacher for 11 years. She holds a diploma in Waldorf education, a Bachelors' Degree in Early Childhood Education and a Masters' Degree in Peace Education. She is patient, zealous, flexible, experienced and passionate about child development, especially through creative skills.
Jacqueline continues to attend courses, workshops and study Children's rights and Protection, as well as Child Therapy, in an endeavour to be even more equipped to meet the children in her care.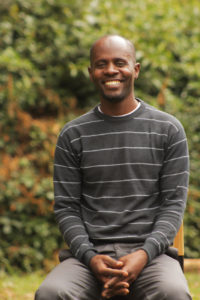 Augustus Mutua has been a Waldorf teacher for more than ten years. He has successfully taught class One to class Eight Primary Waldorf curriculum as a class teacher. He is a graduate with a diploma in Waldorf education after successfully completing in-house teacher training and assessment in East Africa. He is a member of the Anthroposophical Society founded by Rudolf Steiner. He has taught in Waldorf schools in Sweden and Denmark, besides facilitating workshops with teachers and the larger Waldorf community in Europe, and East African conferences.
He continues to attend courses, seminars, conferences, and study work in Waldorf pedagogy. He is registered with the Teachers Service Commission of Kenya and has taught some mainstream schools before joining Waldorf pedagogy. He has a Diploma in Music and certificates in The Associated Royal Schools of Music (ABRSM) based in London, UK. He is a co-founder of Mila Zetu Africa, a group that facilitates child centred arts with Waldorf inspiration. He is a performer and has directed choral and instrumental Music.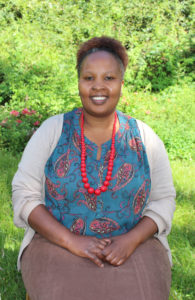 Teresia Mburu Gachiri – Class 4
Teresia Muthoni Mburu has been a teacher for the last 20 years, 15 of which she has spent in Waldorf schools both as a class teacher and as a subject teacher handling Kiswahili, Mathematics, English and various Art lessons. She took a class of children through primary school from class one to nine, something that gives her joy and a great sense of satisfaction.
Prior to joining the Waldorf fraternity, Teresia worked in Dubai, UAE as a drama and History teacher. She took the Waldorf Teacher Training course offered by the Center for Creative Education of South Africa. She has also attended numerous conferences, seminars and workshops within and outside Kenya as she endeavors to "never go stale." In a bid to reach out to every child, she studied the Kenyan Sign Language and is in the process of learning Braille.
For Teresia, teaching is a great passion but what is greater, are the lessons and the gifts she gets from every child who sits in her class. To be able to cultivate the love of learning and in return be spurred to activate the child in herself is a truly amazing experience.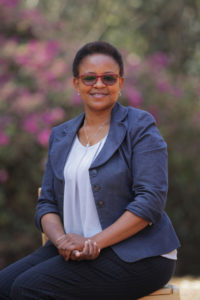 Faith M. Wambua is the grade 5&6 class teacher and also holds the position of the School Coordinator here at Waldorf Woodlands School and sits at the Governing Council. She played a key role among other parents and teachers and well-wishers in the founding of our school.
Faith holds a Diploma in Waldorf Education through the Centre of Creative Education and in Child Psychology from Barnsley college, UK. She is certified by the TSC and is currently pursuing a Bachelor's degree in education at the African International College.
Faith is equipped with almost two decades of Waldorf class teaching experience and has managed to bring two classes through from class one to six and seven. Faith is fervent about Waldorf Education and above all, working through imagination to educate the children. She says 'It is very inspiring to work with children through imagination, seeing their eyes sparkle in the joy of learning and freely revealing their special gifts to be nurtured." This is truly the spirit of Education.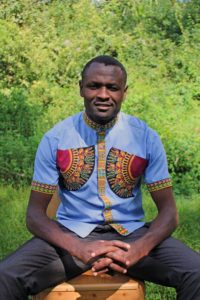 Abel Mutiso – English / Maths / Games
Abel Mutiso is an enthusiast of Waldorf Education and has many years of experience working with students. He is a dedicated educator in both games and classroom teaching. He maintains a passion for instilling in children the importance of Waldorf games, health and fitness as well as learning in general.
He serves as a role model through extensive guidance in fitness activities, coaching of competitive sport/ games (Athletics, Cricket, Football, Rounders etc) through classroom work, care/First Aid and volunteering on community empowerment projects. He also guides learners on non-competitive activities with a focus on creativity, physical strength and endurance as well as flexibility. 
Mr.Mutiso is a registered teacher with an academic background in Mathematics / English / social studies and computer studies in addition to Coaching Certificates. He has worked with both local and international schools, children's homes, and Athletics Kenya.
He finds a lot of joy teaching in the Waldorf Approach!
Vetted and qualified. Our contractual subjects teachers are utilized as necessary providing supplemental support as necessary.