About the teachers

at the Waldorf Woodlands Schools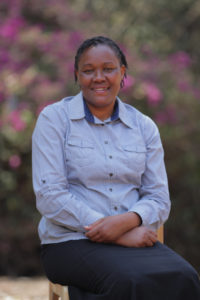 Ruth has been a Waldorf kindergarten teacher for eight years. She holds a diploma in Waldorf education and is a graduate of the KHA Teachers Training College, Kenya. She discovered her passion in children when she taught in Sunday School. Ruth works with children between the ages of 18 months and six years. Working with young children gives her satisfaction.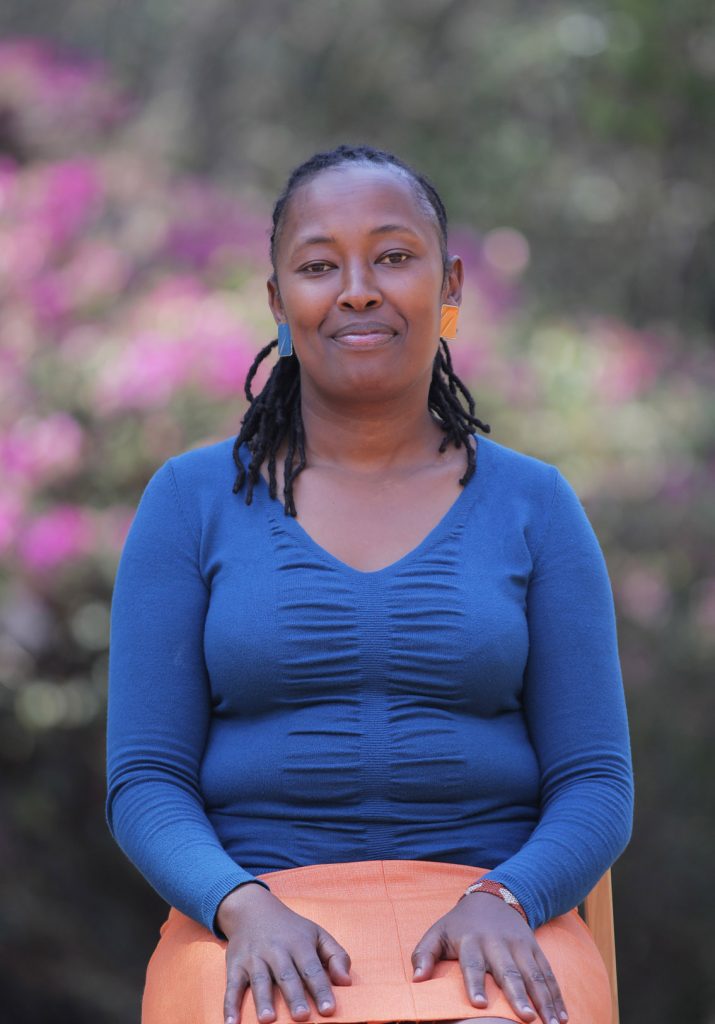 Esther is currently undertaking her Waldorf teacher training course. She has taught in Waldorf schools for three years. She holds a certificate and diploma in the Kenyan curriculum where she taught before joining the Waldorf community. She has always been passionate about working with children, right from when she left high school. She did community work children and taught in Sunday School. For Esther, being a kindergarten teacher is not just a job; it is where her heart belongs: with the little ones!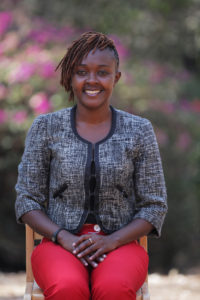 acqueline has been a Waldorf teacher for eight years. She holds a diploma in Waldorf education, a Bachelors' Degree in Early Childhood Education and a Masters' Degree in Peace Education. She is patient, zealous, flexible, experienced and passionate about child development, especially through creative skills.
Jacqueline is based at the Waldorf Woodlands Westlands campus, Kyuna Crescent.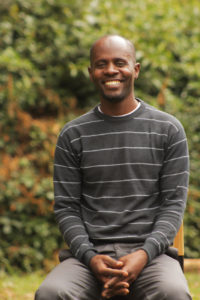 Augustus Mutua – Primary Class 2
Augustus Mutua has been a Waldorf teacher for more than ten years. He has successfully taught class One to class Eight Primary Waldorf curriculum as a class teacher. He is a graduate with a Diploma in Waldorf education after successfully completing in-house teacher training and assessment in East Africa. He is a member of the Anthroposophical society founded by Rudolf Steiner. He has taught in some Waldorf schools in Sweden and Denmark, besides facilitating some workshops with teachers and the larger Waldorf community in Europe, and East African conferences.
He continues to attend courses, seminars, conferences, and study work in Waldorf pedagogy. He is registered with the Teacher's service commission of Kenya and has taught some mainstream schools before joining Waldorf pedagogy. He has a Diploma in Music and certificates in The Associated Royal Schools of Music (ABRSM) based in London, UK. He is a co-founder of Mila zetu Africa, a group that facilitates child centred arts with Waldorf inspiration. He is a performer and has directed choral and instrumental Music.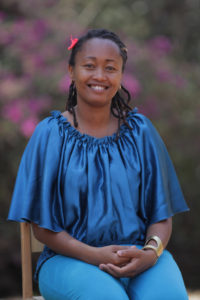 Teresia Muchiri – Class 3
Teresia Muchiri has been a Waldorf teacher for 13 years. She has been a class teacher for 12 years and a subject teacher in music and handwork.
Over the years, she has honed her skills by attending Waldorf foundation modules, continuous advanced training, local and international teacher's conferences and workshops and taking an annual online course.
Teresia relishes these moments; the look of excitement lighting up a child's face, that instant moment of understanding, signaling the passage of knowledge, the joy and sense of accomplishment. It is moments like these that make teaching meaningful for her.
She believes that inspiring each child to achieve personal excellence is not only the best gift one can bestow to a child, but also the only answer for the child of today who is in dire need of an encompassing education.
She holds a Bachelors' degree in Education Arts (Music) from the Kenyatta University, Kenya, and a diploma in Waldorf education and is registered with the Teachers Service Commission of Kenya.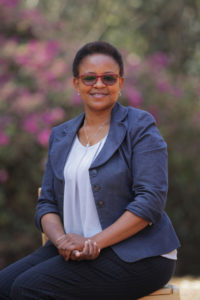 Faith M. Wambua is the grade 4 class teacher and also holds the position of the school coordinator here at Waldorf Woodlands School and sits at the Governing Council. She played a key role among other parents and teachers and well-wishers in the founding of our school.
Faith holds a Diploma in Waldorf Education through the Centre of Creative Education and in Child Psychology from Barnsley college, UK. She is certified by the TSC and is currently pursuing a Bachelors degree in education at the African International College.
Faith is equipped with almost two decades of Waldorf class teaching experience and has managed to bring two classes through from class one to six and seven. Faith is fervent about Waldorf Education and above all, working through imagination to educate the children. She says 'It is very inspiring to work with children through imagination, seeing their eyes sparkle in the joy of learning and freely revealing their special gifts to be nurtured." This is truly the spirit of Education.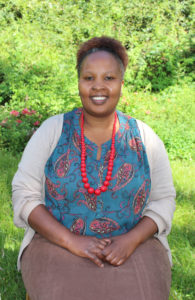 Teresia Mburu Gachiri – Class 4
Teresia Muthoni Mburu has been a teacher for the last 20 years, 15 of which she has spent in Waldorf schools both as a class teacher and as a subject teacher handling Kiswahili, Mathematics, English and various Art lessons. She has took a class of children through primary school from class one to nine, something that gives her joy and a great sense of satisfaction.
Prior to joining the Waldorf fraternity, Teresia worked in Dubai, UAE as a drama and History teacher. She took the Waldorf teacher training course offered by the Center for Creative Education of South Africa. She has also attended numerous conferences, seminars and workshops within and outside Kenyan as she endeavors to "never go stale." In a bid to reach out to every child, she studied the Kenyan Sign Language and is in the process of learning Braille.
For Teresia, teaching is a great passion but what is greater, are the lessons and the gifts she gets from every child who sits in her class. To be able to cultivate the love of learning and in return be spurred to activate the child in herself is a truly amazing experience.
She is registered by the Teacher Service Commission.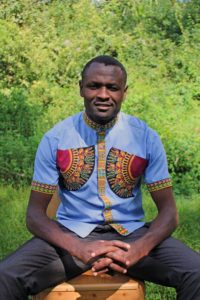 Abel Mutiso – English/Maths/Games
Abel Mutiso an enthusiast of Waldorf Education and has many years of experience working with students through classroom work, care/First Aid/sporting activities and volunteering on community empowerment projects. Gifted on talent child development, self-identity and discovery of one's inner abilities through I adoption and use various approaches including: Coaching, Training, Teaching, Facilitations & Mentoring. which aligns itself to the Waldorf values.
As a registered teacher with an academic background in Mathematics/English/social studies and computer studies in addition to teaching education certificate and Coaching Certificates, he has worked with both local and international schools, Amani children's Home, and Athletics Kenya. Am currently working as a subject teacher of Math and English but also part time fitness coach and youth mentor with several organisations and institutions. Abel Mutiso is also skilled in Child care/team building activities, motivating and mentoring young people. A proactive and results-oriented team player who is able to work under minimum supervision and deliver outstanding results.